Posted by: Wild Wassa
Autumn Weather Images 2017 . -
04/04/2017
07:45
Please post your Autumn 2017 weather images here.
I don't know how your Autumn is going Oz-wide, but I wish that my camera was waterproof. No matter where I've been this Autumn the cloud cover has been 7/8ths or heavier ... and then it rains.
My weather theme for this Autumn is called,
7/8ths or heavier
. Please enjoy the greys. The camera's white level for all the images was set at 5500°K.
Steep Grades Slippery Surface, midday, Bylong Valley, NSW.
The Eastern spurs of Mount McLean, early morning, Bellthorpe National Park, Queensland.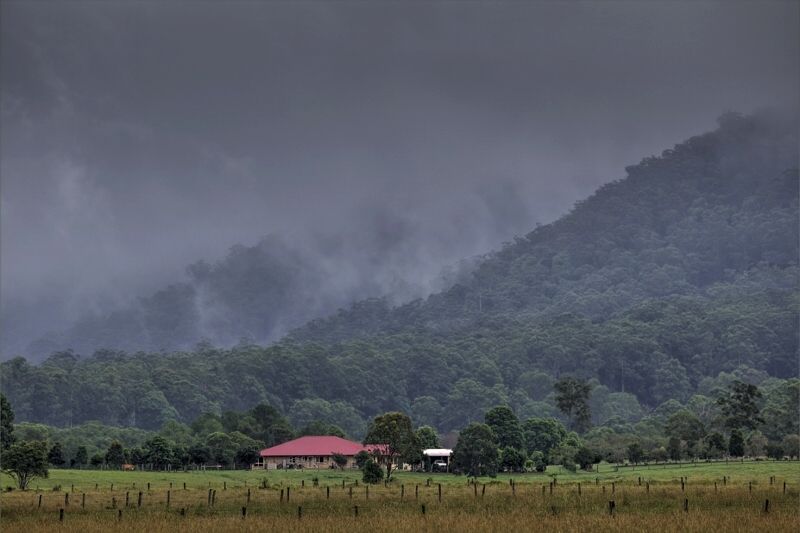 The Glasshouse Mountains, early evening, from Bald Knob, Queensland.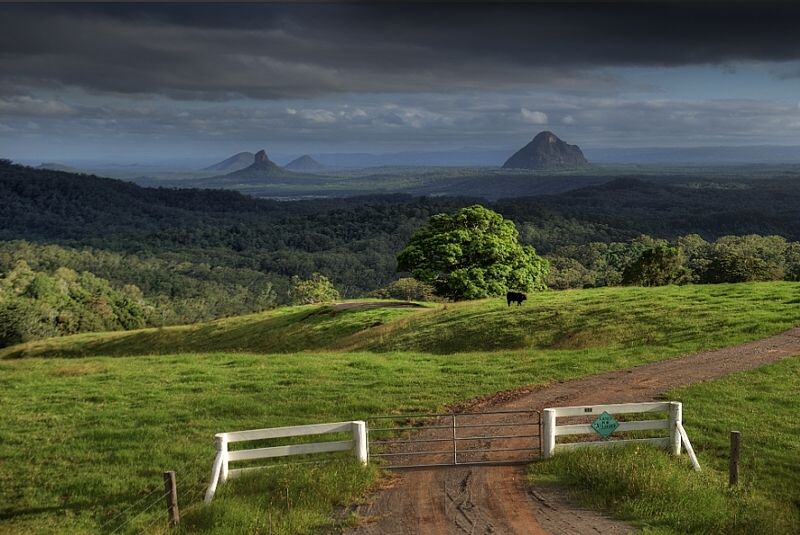 Mid morning, looking towards the slopes of Mount Mary Smokes, Queensland.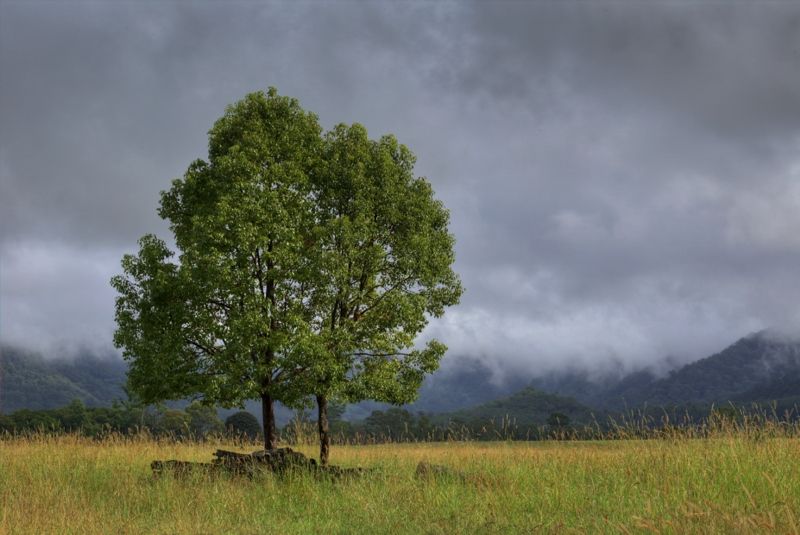 Midday at the Ramsar listed wetland Little Llangothlin Lagoon, high on the Northern Tablelands of New South Wales.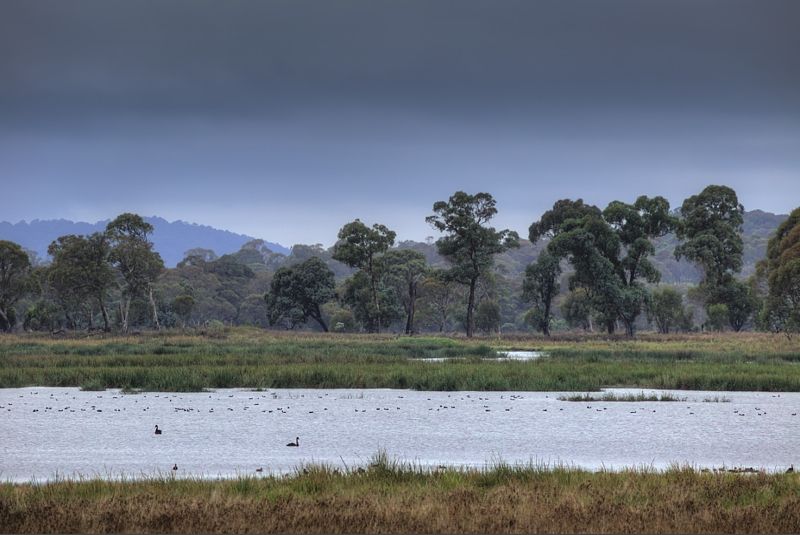 When ever there is a coal train, it is a very dark day. The Upper Hunter Region, New South Wales.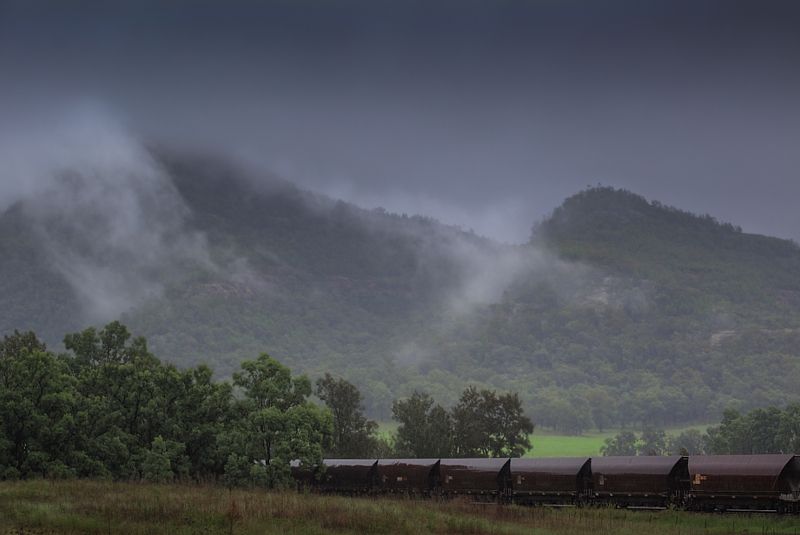 Last Thursday, 30th March, I was NE of Dunn's Swamp, in Wollemi National Park. It was early afternoon but it might as well have been night, it was as-dark-as. The rain was hammering and I hardly had a dry stitch left. A bit of shelter from a small overhang gave me some reprieve from the rain.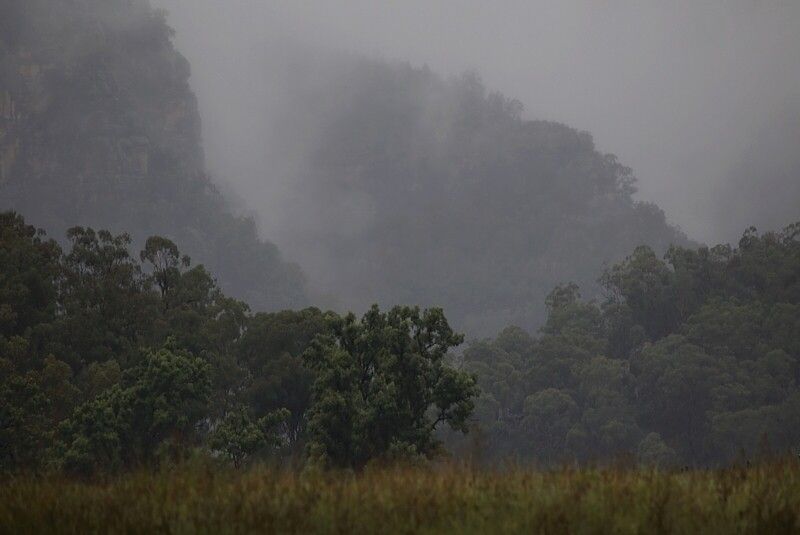 While I was deciding what I'd do next, to wait or to continue on, I switched on my ipod to brighten things up. I have 902 songs on my old ipod. I still can't believe it but the first song to play was,
'I Wish It Would Rain'
by Steve Harley. I'm still laughing at what was a 1 in 902 chanced selection. Obviously one of the Weather Gods was taking the pi$$.
If you don't know the song here it is ...
https://www.youtube.com/watch?v=KG5QC9Z9S4M
... do play it loudly, I had to, to drown out the rain.
Warren.